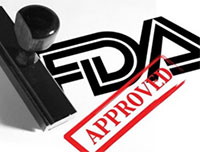 FDA Commissioner Issues Statement
on New Policies to Ensure Proper
Oversight of Stem Cell Therapies
Recent FDA actions and new regulatory pathways in the field of regenerative medicine have recently been disclosed in the media as the new Head of the FDA, Scott Gottlieb, M.D., issued a statement on the FDA's new policy, steps, and enforcement efforts to ensure proper oversight of stem cell therapies and regenerative medicine.
As situations unfold, and as their interpretations are somewhat ambiguous, the potential for confusion is high. Subjectively defined parameters of different biologics for various clinical indications in regenerative medicine practice make it more important than ever to understand the FDA interpretations, regulations, and recent enforcement actions.
The upcoming Boston BioLife event in Austin, Texas, September 16-17, 2017, will address these important FDA matters with presentations from regulatory affairs experts, Attorney Andrew Ittleman, Douglas Oliver, and commentary from Cade Hildreth of BioInformant. Additionally, supporting biologics technology providers will be in attendance with their key opinion leaders and chief scientists. The topics covered in the presentations will include BMA, ADSC, PRP, joint injections, fibrin, and more. This is an excellent opportunity to understand and interpret the best practices and utilization of stem cells and biologics in the clinical applications of musculoskeletal medicine. Don't miss this unique opportunity to interact and participate with the key opinion leaders in the field of regenerative medicine. For more information on the latest FDA release and upcoming Boston BioLife accredited training and education courses, visit: